Process Magazine
Layout, Publishing Typography

Complete branding for a design magazine called Process. I was tasked to build out a cover, table of contents and article featuring Geoff McFetridge. The foundation of the branding was an attempt to feature the design work of the artists, over the brand of the magazine.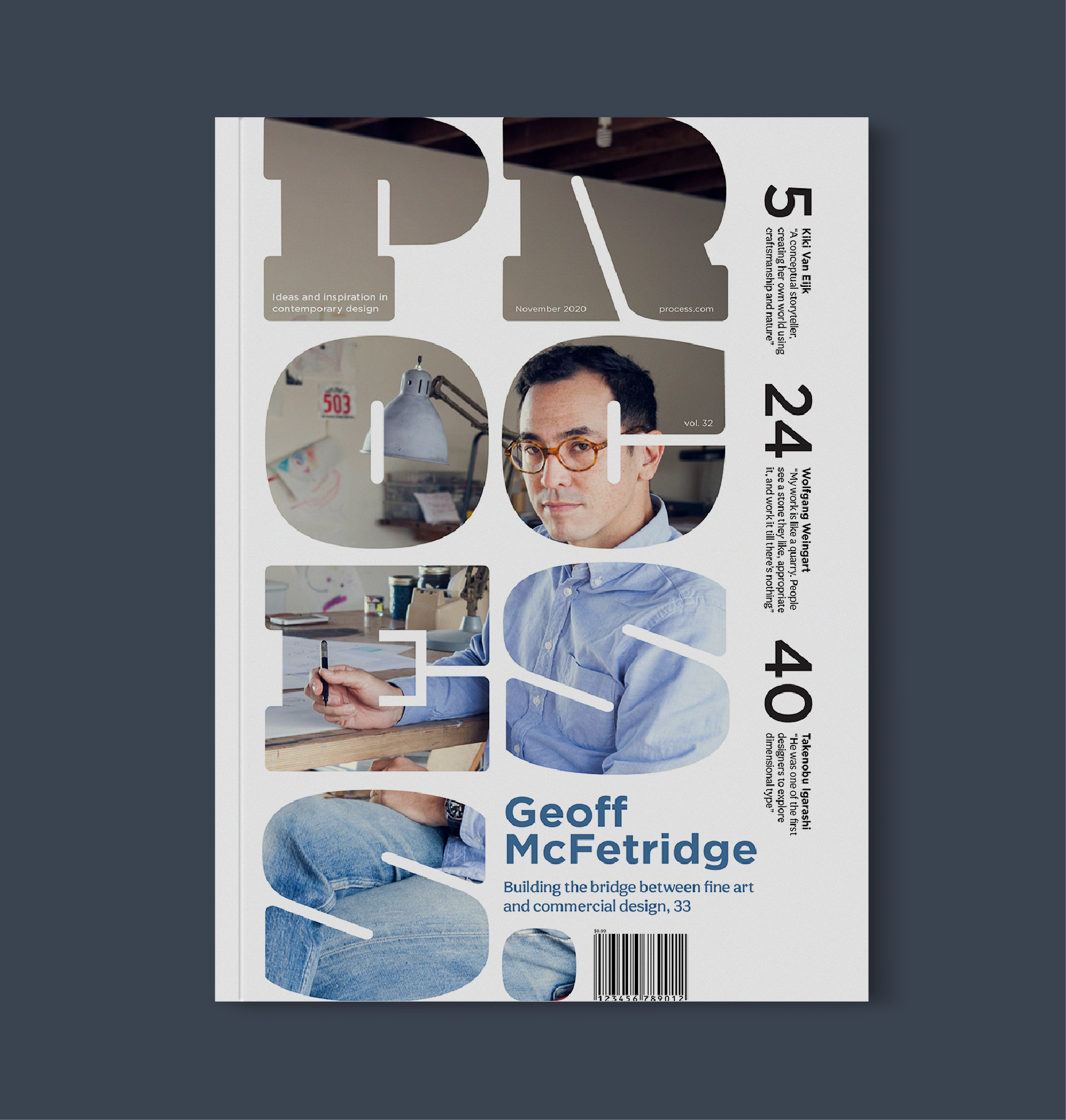 Deliverables

︎ Process Magazine
︎ Cover
︎ Table of Contents
︎ Gatefold
︎ Article Layout
Conclusion

As my first major typography-based project, I'm ver proud of the results. It was a little biit stressful going into this project and learning the ropes of formatting large amounts of text. Once I understood the basics, it was a super rewarding process that created a sweet final product!