The Three Billy Goats Gruff
Illustration, Publishing, Typography

Complete The Three Billy Goats Gruff was one of my favorite picture books growing up. My mom always attempted to bring in Scandinavian stories to connect us to our heritage and this book was no different.

The story is a Norwegian folk tale of three goats who attempt to cross a bridge to reach better pastures, but are greeted by an evil troll who has other plans.

For the overall style of the picture book, I wanted to follow a general folk style inspired by Scandinavian design.
Deliverables

︎ Picture Book
︎ Front Cover
︎ End Pages
︎ Title Page
︎ 12 Illustrated Spreads
︎ Back Cover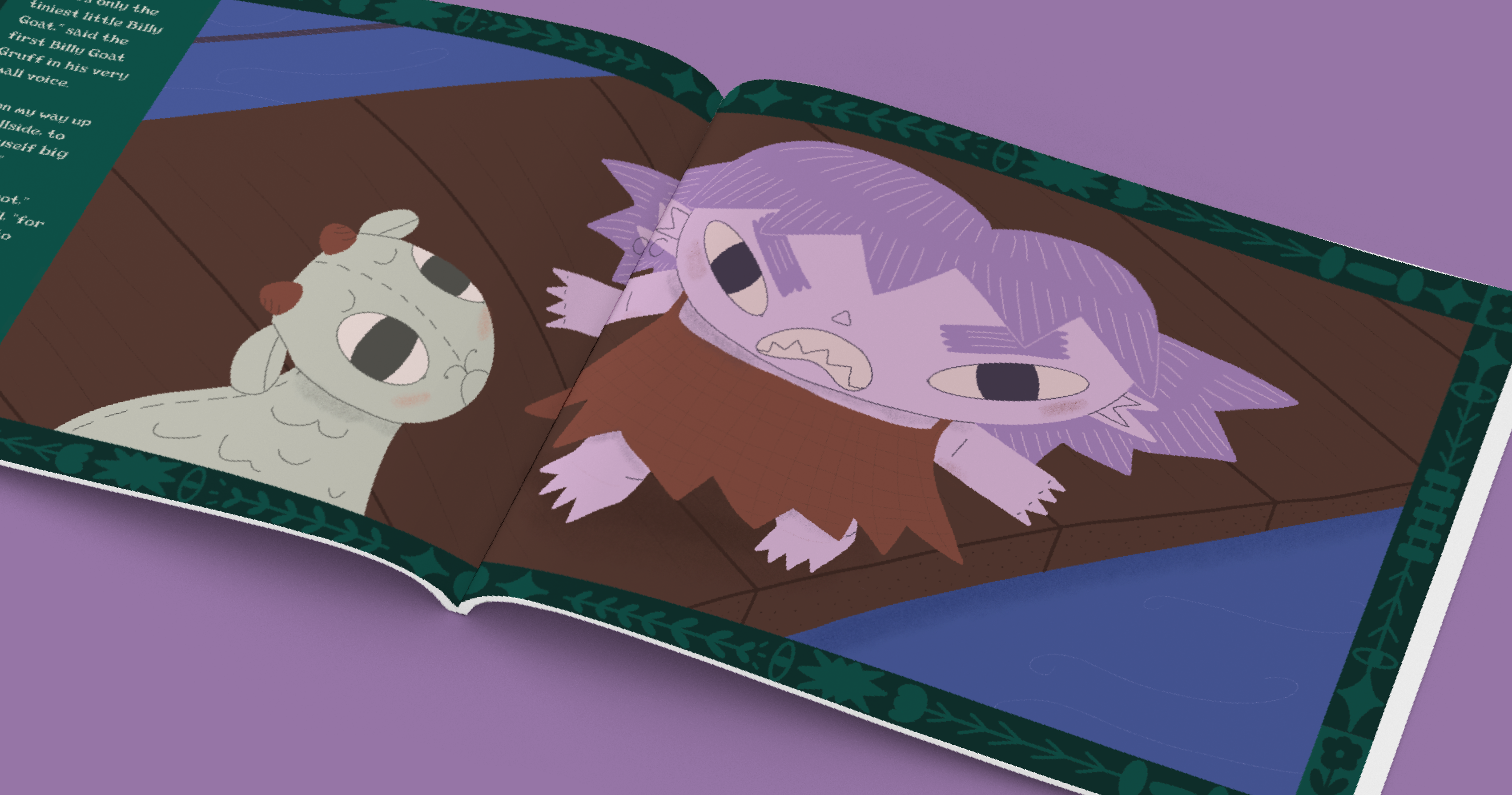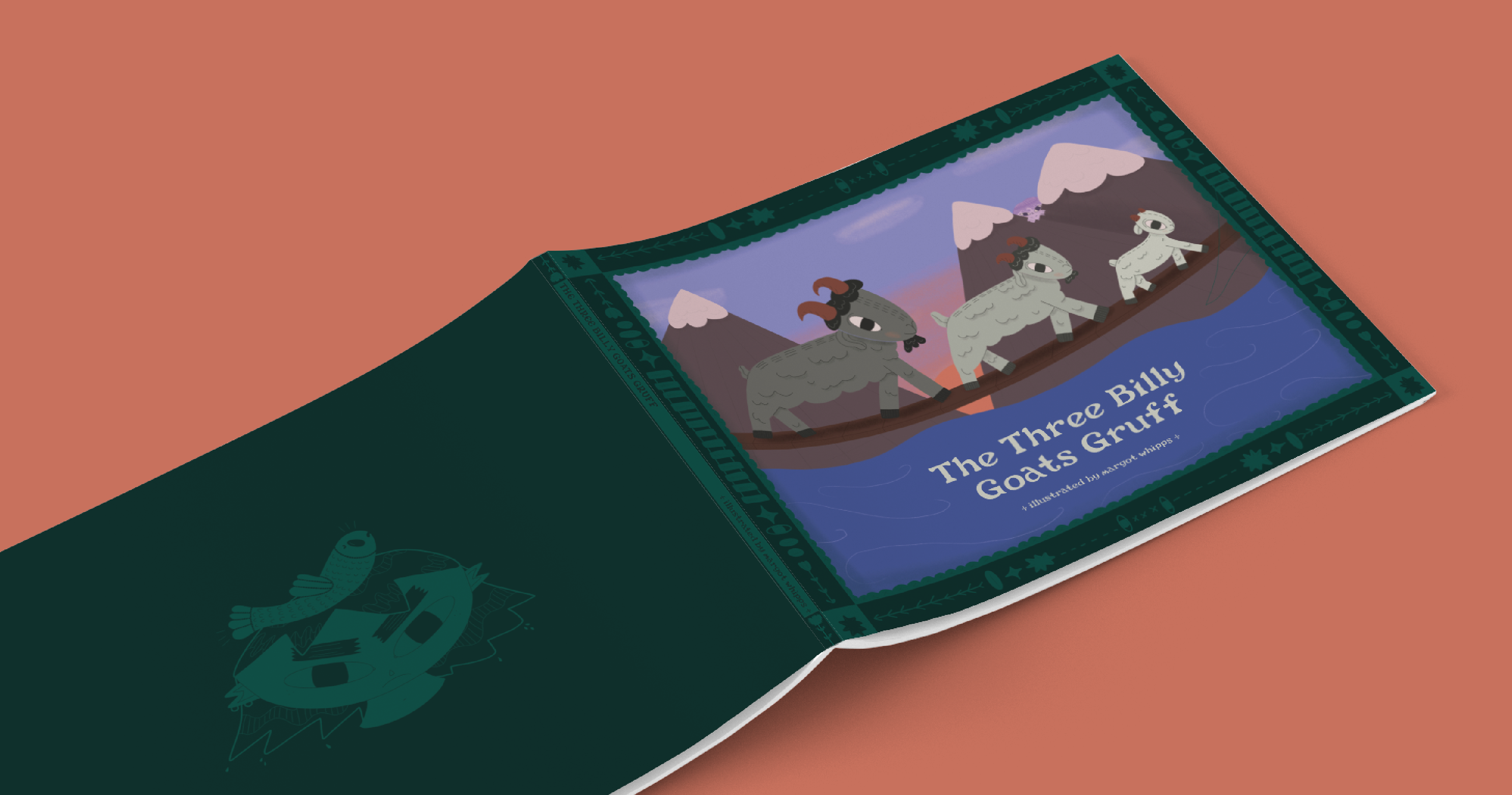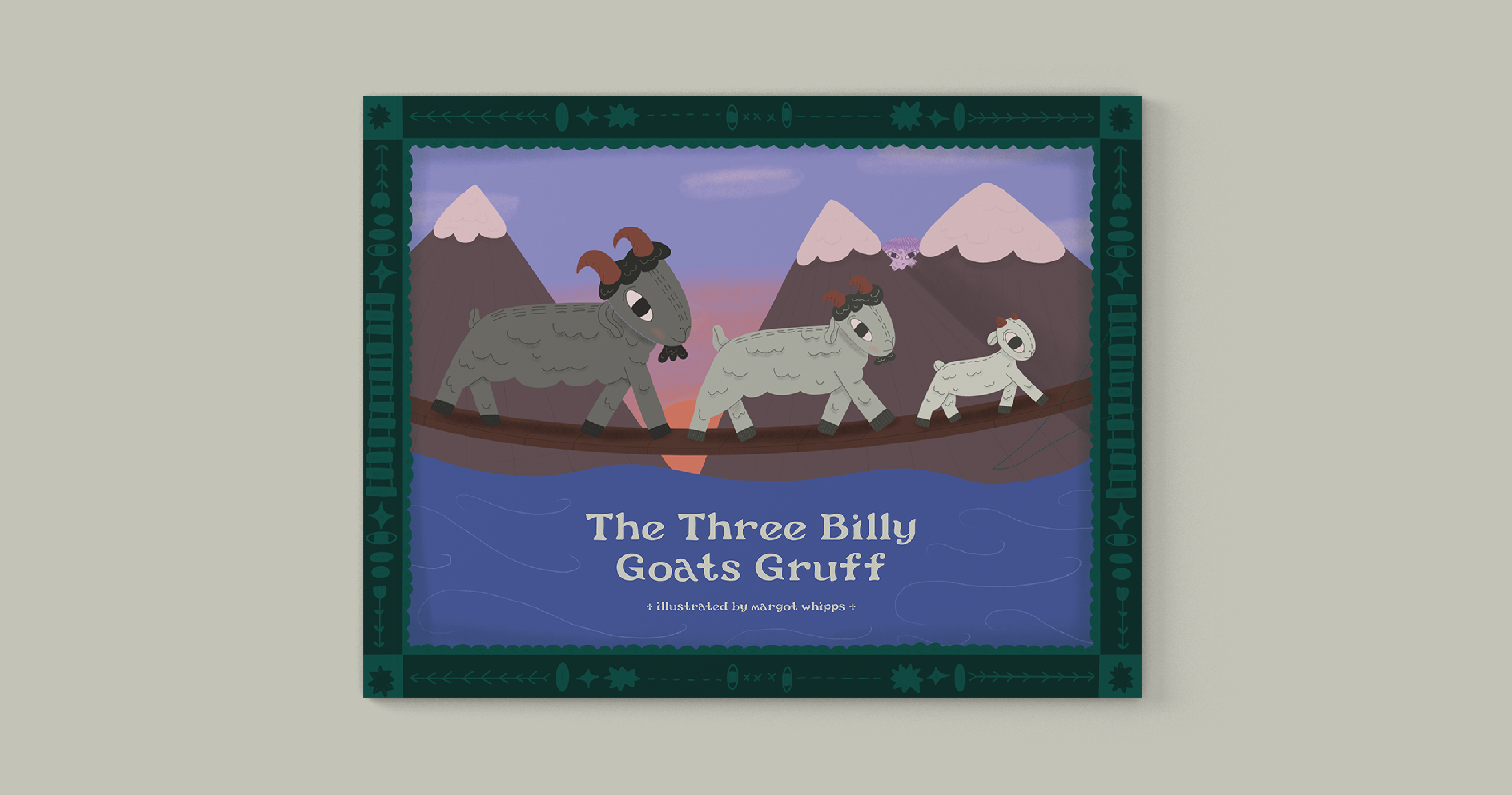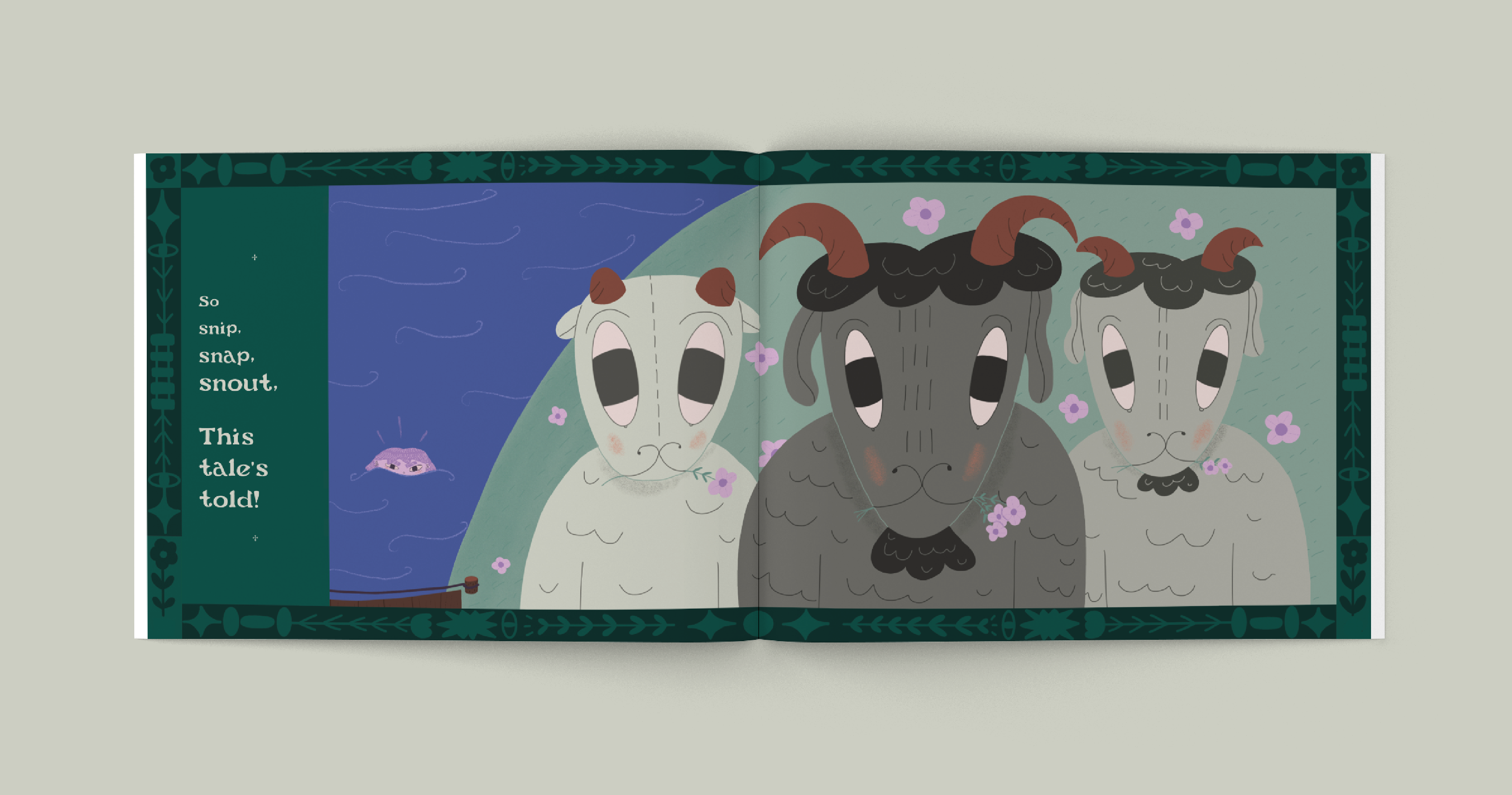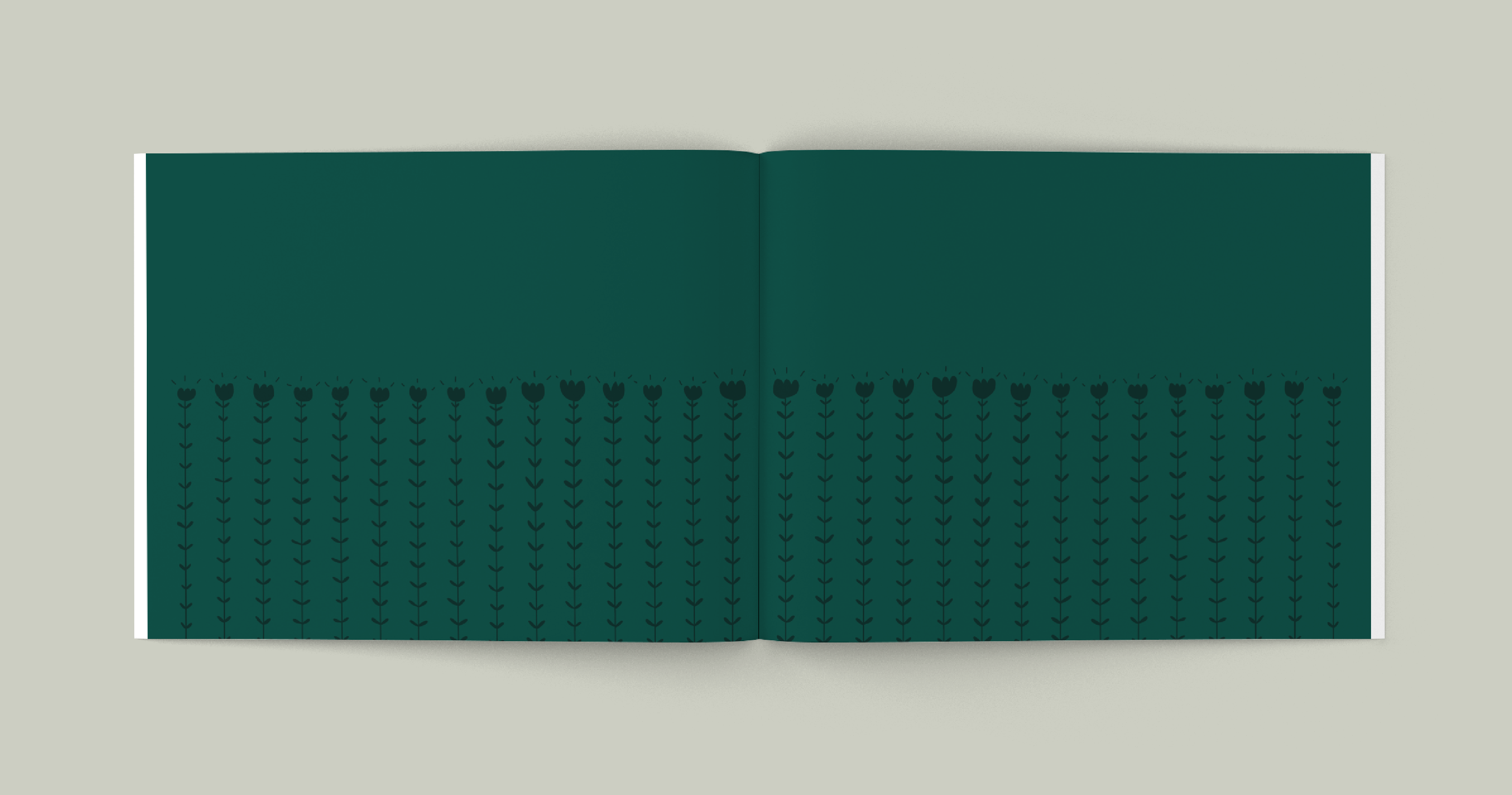 Conclusion

This book was my first long-form illustrated book, and it was a little overwhelming at first. Coming up with the overall style and layout was time consuming with a lot of trial and error. In the end, I'm very happy with the results, it was super special to redesign one of my favorite childhood books and in a style related to my Scandinavian heritage.