GRL JAM
Introduction

In the Spring semester of 2021, I had the opportunity to take a class called Design for the Public Good. We were tasked to pick an organization with a mission that aligned with an issue we felt passionate about. After choosing an org, we had to fully realize and design a fundraising event to benefit them.

This class stood out to me for a couple of reasons, one being the idea of branding for 'good'. Designing with a level of consciousness in mind was something I hadn't fully considered before but it's something that I will definitely consider in the future. Having the opportunity to go to school and learn about design is such a privilege, and using my skills to benefit others is the ultimate use of that advantage.
Challenges

︎︎︎ Choose a Philadelphia based non-profit we care about

︎︎︎ Come up with a fundraiser event

︎︎︎ Build out a full design system for the event that reflects the existing organization

Deliverables

︎ Digital Presence
︎ Website
︎ Eventbrite
︎ Instagram
︎ Physical Deliverables
︎ Tickets
︎ Backstage Passes
︎ Merchandise

Website & Online Presence
The first deliverable I worked on was the website. The site includes long scrolling pages designed to feel like a large poster with all the content a user would need. Each section of the site is divided by a different color background with a shadow separating each one. The entire page is covered in photos and illustrations to keep busy and chaotic energy. Important type and block text are emphasized by being placed on top of cut paper of another color. Purchasing of tickets and merchandise is linked to a separate Eventbrite and Shop pages. If you'd like to look through the site at your own pace, there is also a
fully clickable site
.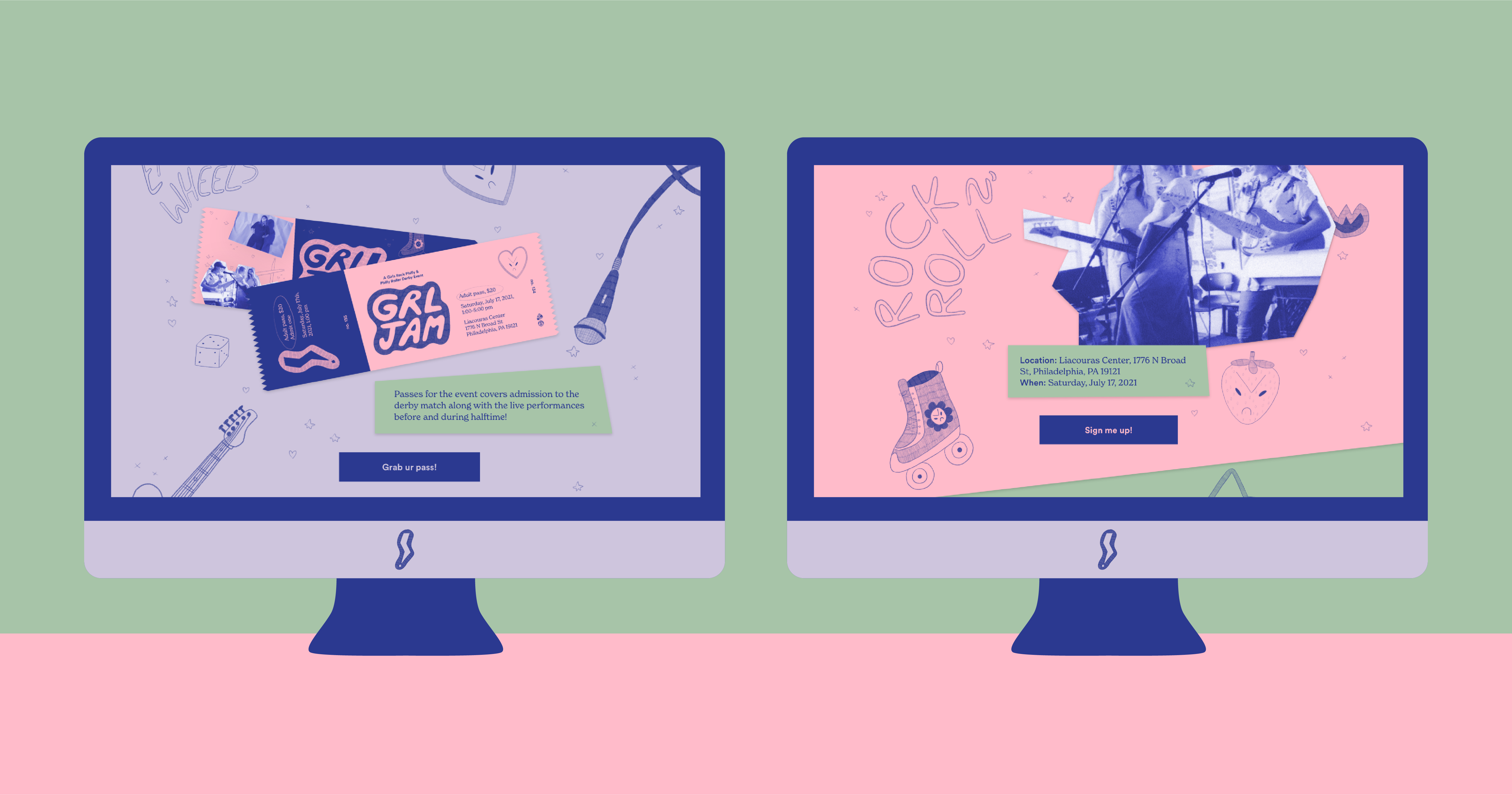 Physical Deliverables


As for physical deliverables, we were challenged to create a ticketing system along with a minimum of three other items. For my ticketing system, I created physical printed tickets that would be sent to patrons before the day of the event or given in person.

Backstage passes were created for the people participating in the event. This would help to distinguish participants from patrons.

As for general merchandise, products were created that were both relevant and true to the brand. In the end, the list included tote bags, die-cut stickers, guitar picks, metal pins, a CD mixtape and a t-shirt.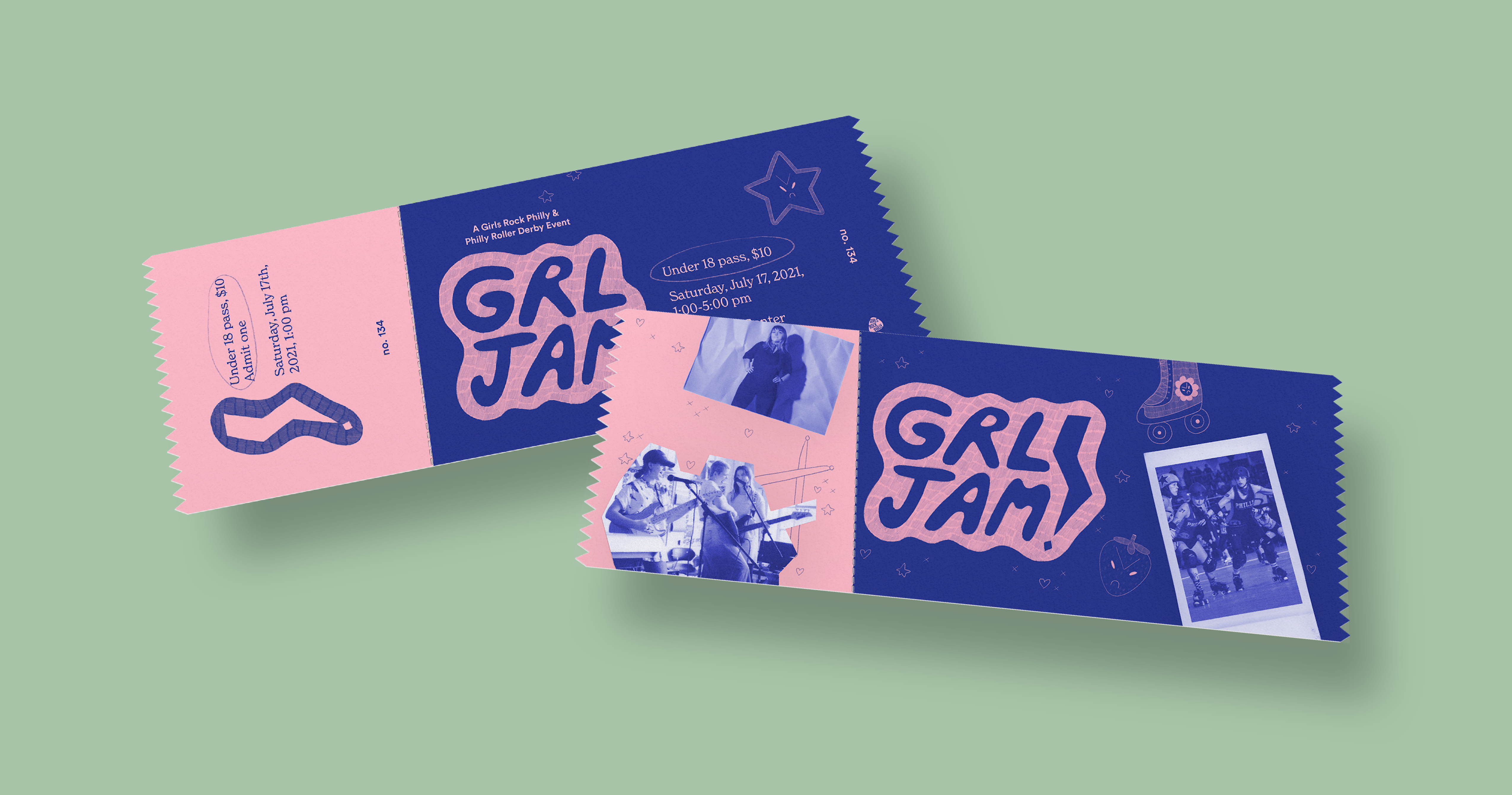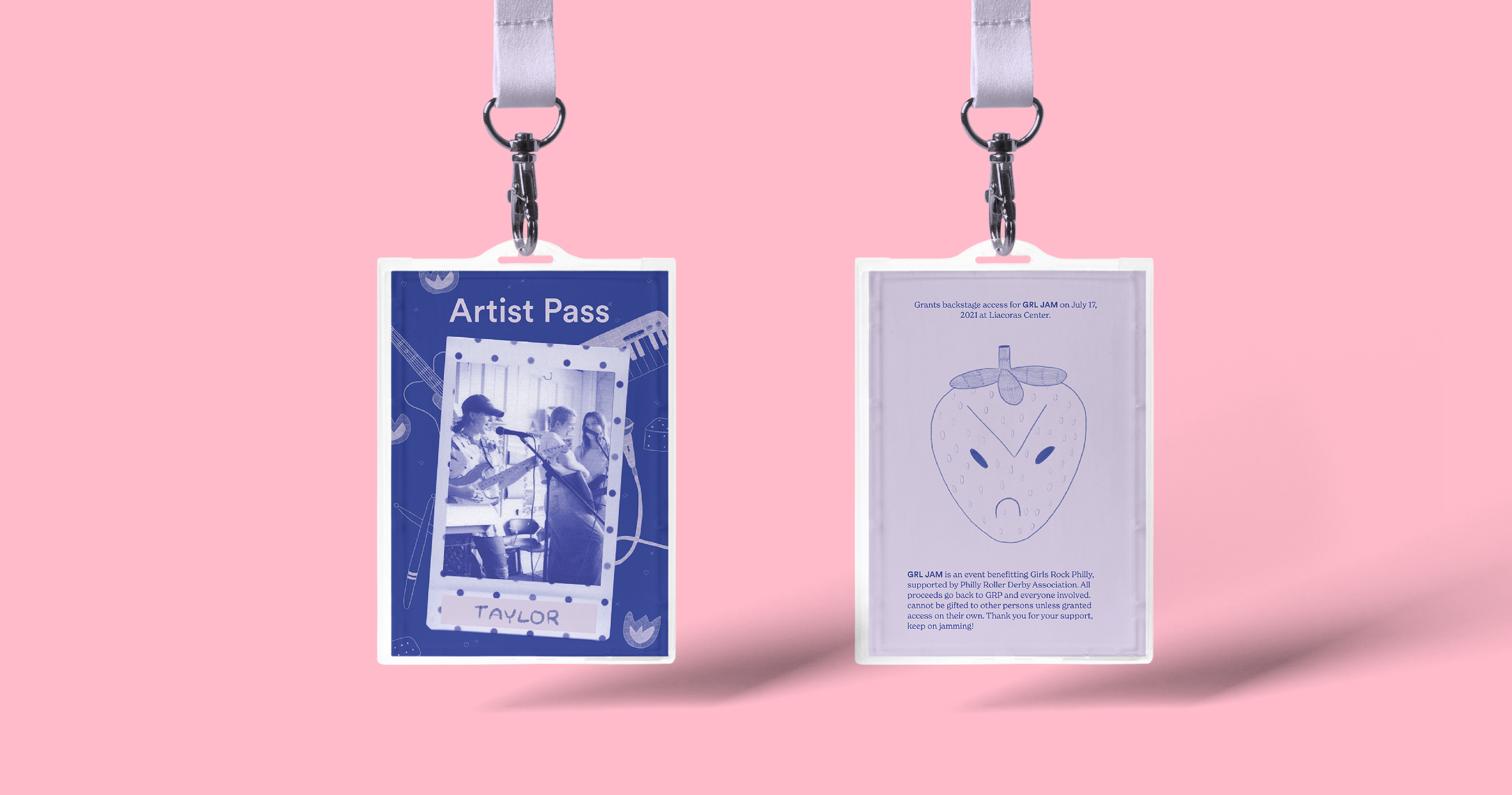 Outcomes
What a project! Though intense at times, I learned a tremendous amount about fully conceptualizing and branding an event from start to finish. This was a dream concept and project for me and I'm so glad I had the chance to do it.
If you'd like to see the entirety of my research and planning, check out the
case study on Medium
!