Spark & Sparrow
Branding, Web Design, Illustration

Spark & Sparrow is a family-oriented meal kit aimed at creating a backyard camp food experience along with teaching important outdoor skills. Each kit includes a meal, drinks, dessert, any tools you may need to cook, and patches children can earn by completing activities.

Our goal is to bring families together outside of their regular routine, and to learn about nature and outdoor cooking from a new perspective.
Art Direction:
Abby Guido
Team members:
Kylie Baker,
Olivia Hadtke, &
Emma Stevens
Fall 2020
Introduction

This entire project was very unique for many reasons. It was my first major branding project, first semester of fully online school, and it was my first design project with a group. Up to this point, we'd only created projects individually in school, but for this prompt, we worked together to ideate the brand, a deliverable list, copy for all the products, and a wireframe for our website.

Though it felt like a challenge at the moment, I feel very lucky to have worked with a group. Kylie, Emma, Olivia, and I working together made the brand much more fleshed out and unique than it ever would've been if I did it on my own.
Challenges

︎︎︎ Create a business that could provide safe and unique food service during a pandemic

︎︎︎ Work in a team to ideate a business

︎︎︎ Build out a full design system for a new company

Deliverables

︎ Digital Presence
︎ Website & Ordering System
︎ Instagram
︎ Physical Deliverables
︎ Boxes
︎ Badges
︎ Recipe Cards
︎ Merchandise

Spark & Sparrow Style Tile

Website & Online Presence
Throughout the process of creating Spark Sparrow, I spent the majority of my time working on the website for the company. I wanted to make sure it made the product clear, exciting, and easy to order.
In the end, I designed a fully functioning home page, ordering system, online menu, & about page. This page shows the main highlights but you can also view the
fully clickable site
.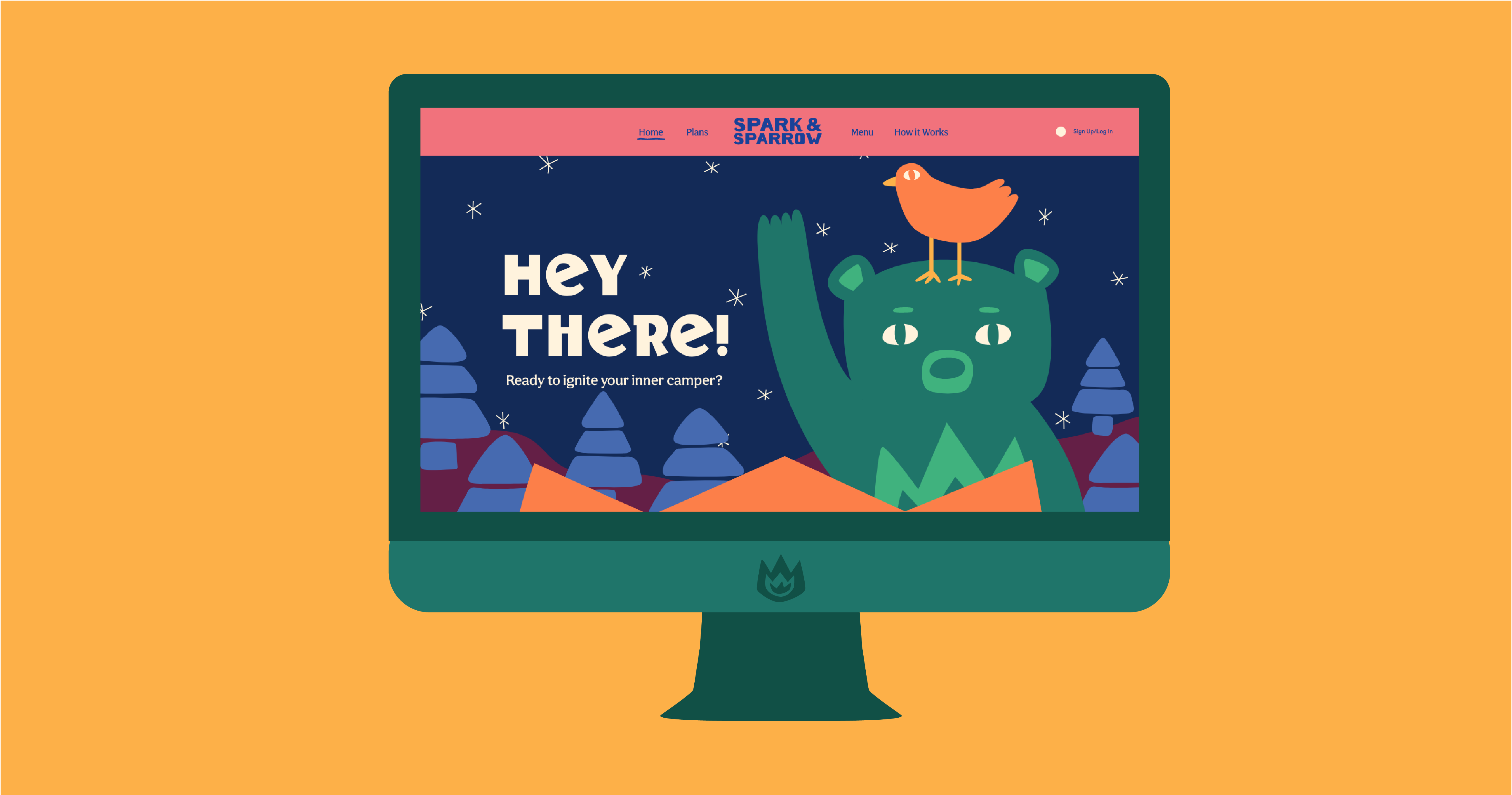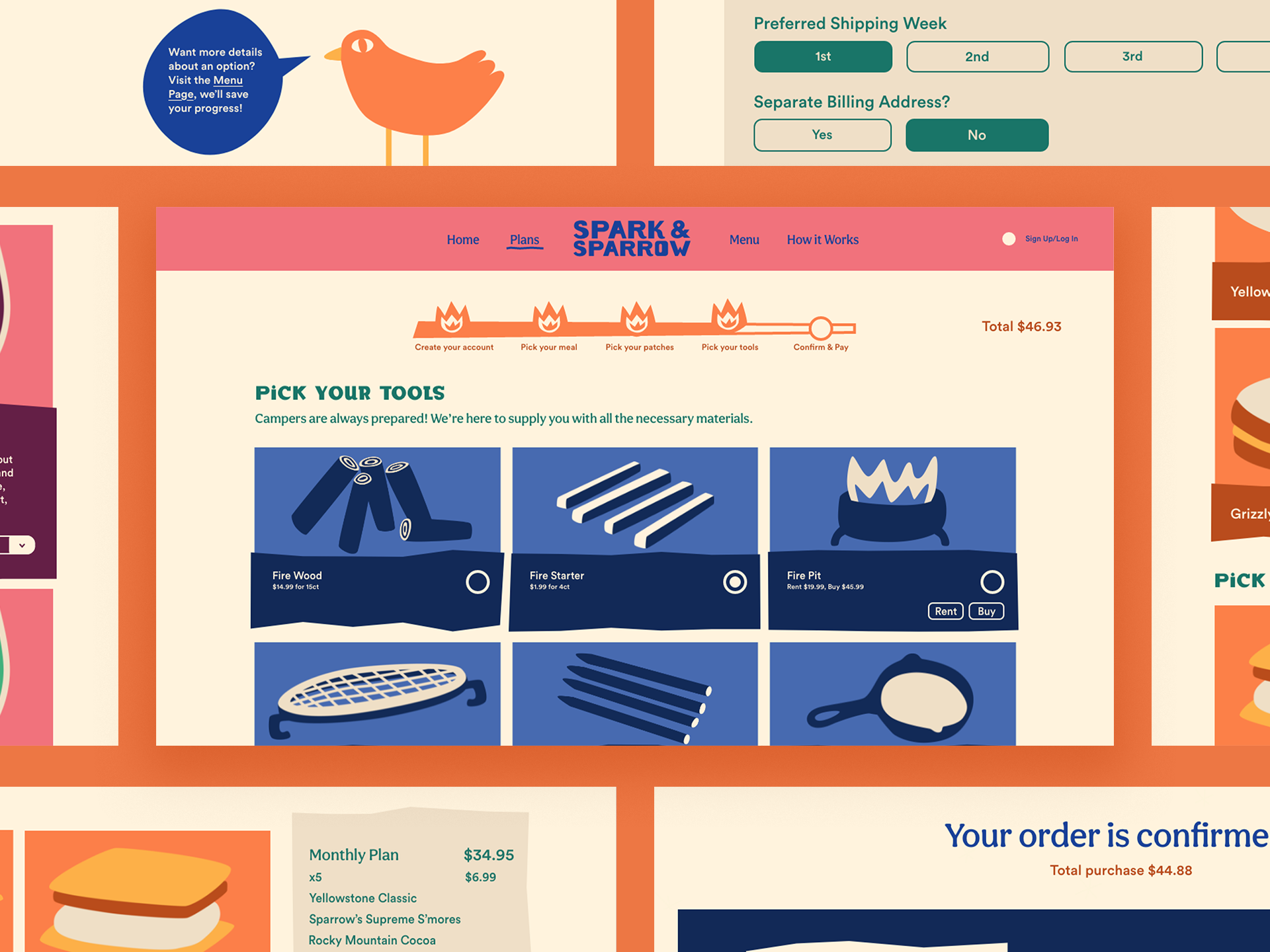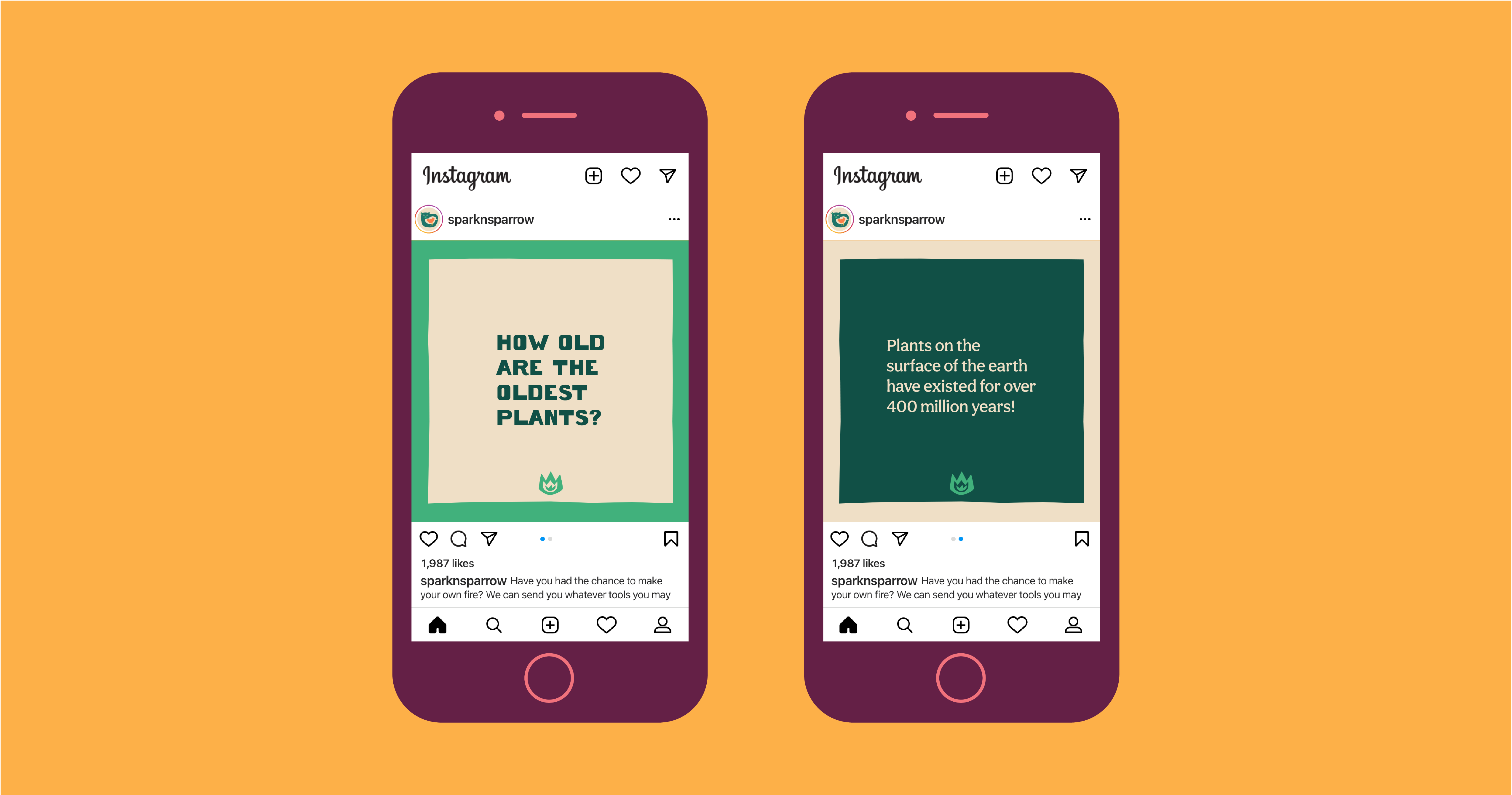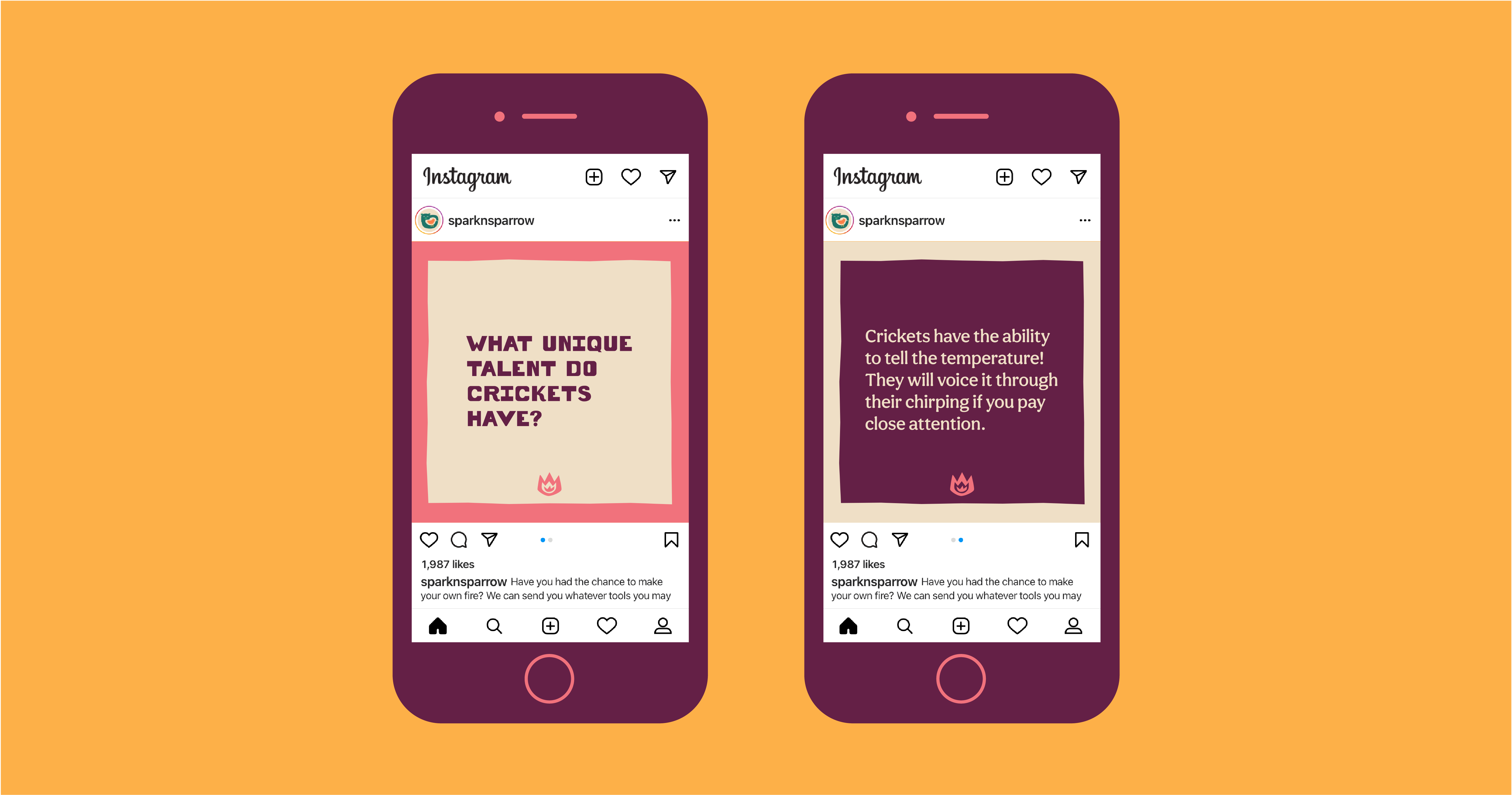 Physical Deliverables


After completing the digital presence, I moved over the building out the deliverables for the brand including merchandise, boxes, sticker patches for activities, & recipe cards.
"Margot is detail-oriented and a natural-born leader. Her design and illustration talents are way beyond her age."
Abby Guido
Outcomes
Overall, I was pleasantly surprised with how well this project turned out. I had a lot of worries going into this assignment, working online and with a group, but we turned it over into something we were all super proud of.
If you'd like to see the entire group's directions along with the entirety of our research and planning, check out our
group case study on Medium
!