The Red Coat
Illustration, Publishing, Exhibition Planning

The Red Coat is a zine and exhibition detailing the journey of a hand-me-down coat through my family. I was the original owner, it then moved to my sister Erika, to my cousins Joseph & Annelise, and then finally to my youngest sister Katrina. Within the book and exhibition I attempted to explore the idea of sharing an object and passing it down through family, and how that object can house memories, share them with the next owner, and bring everyone closer.

The initial Red Coat piece that inspired the zine & exhibition

Deliverables

︎ Riso Zines
︎ 48-Page 5x8" Zine
︎ 12-Page Mini Zine

︎ Exhibition Materials
︎ Red Coat
︎ Eight Acrylic Paintings
︎ Katrina Ice Skating Cut-out
︎ Snowman Cut-out
︎ Slip-Casted Snowflakes
︎ Sledding Diorama
︎ Show Flyer
︎ Baby Photo
︎ Zine displayed on desktop
Zine

The Red Coat Zine is a 48-page 5x8" riso book printed by
Risolve
along with a mini zine, The Cousins, sewn in the middle printed with
Temple Contemporary's
Riso printer.
Physical copies of the zine are availble through
this form
, and you can preview the publication on
Issuu
.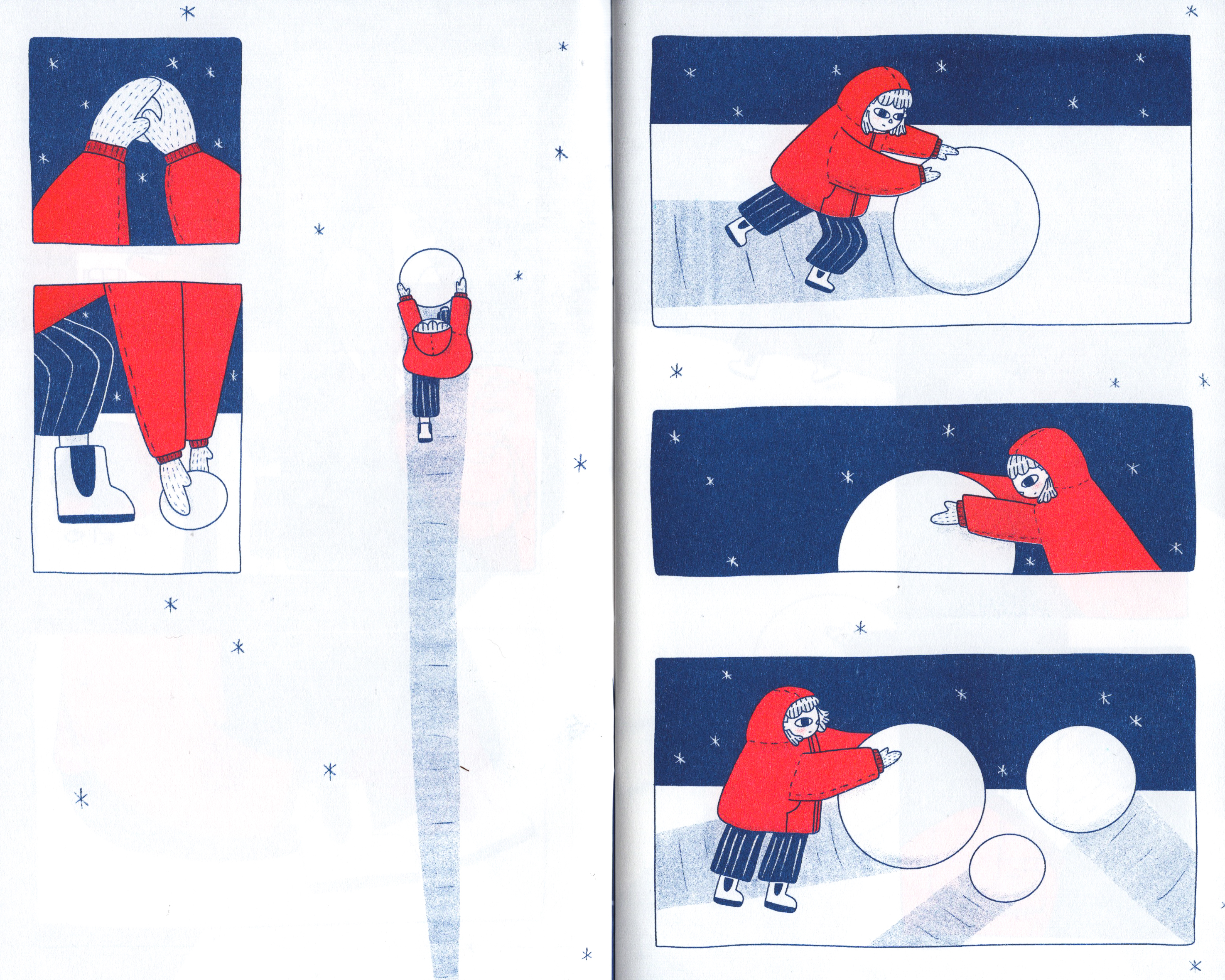 Margot Chapter
Erika Chapter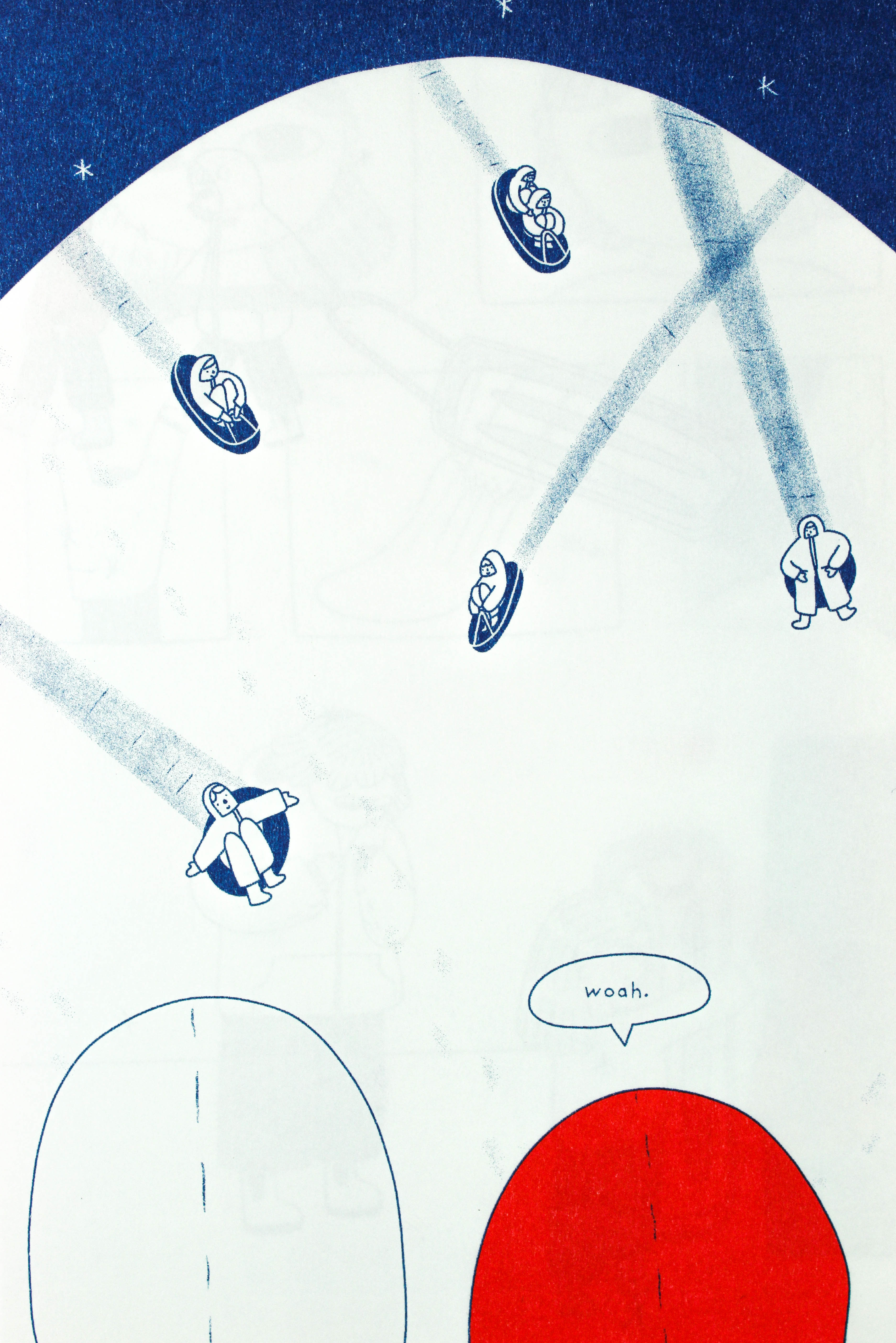 Cousins Chapters, Joseph & Annelise
Katrina Chapter
Exhibition


After completing the zine and sending it off to print, I began to work on the pieces for the exhibition. Each of the works I created for the show were re-creating moments from the story, bringing them into a new & 3D medium.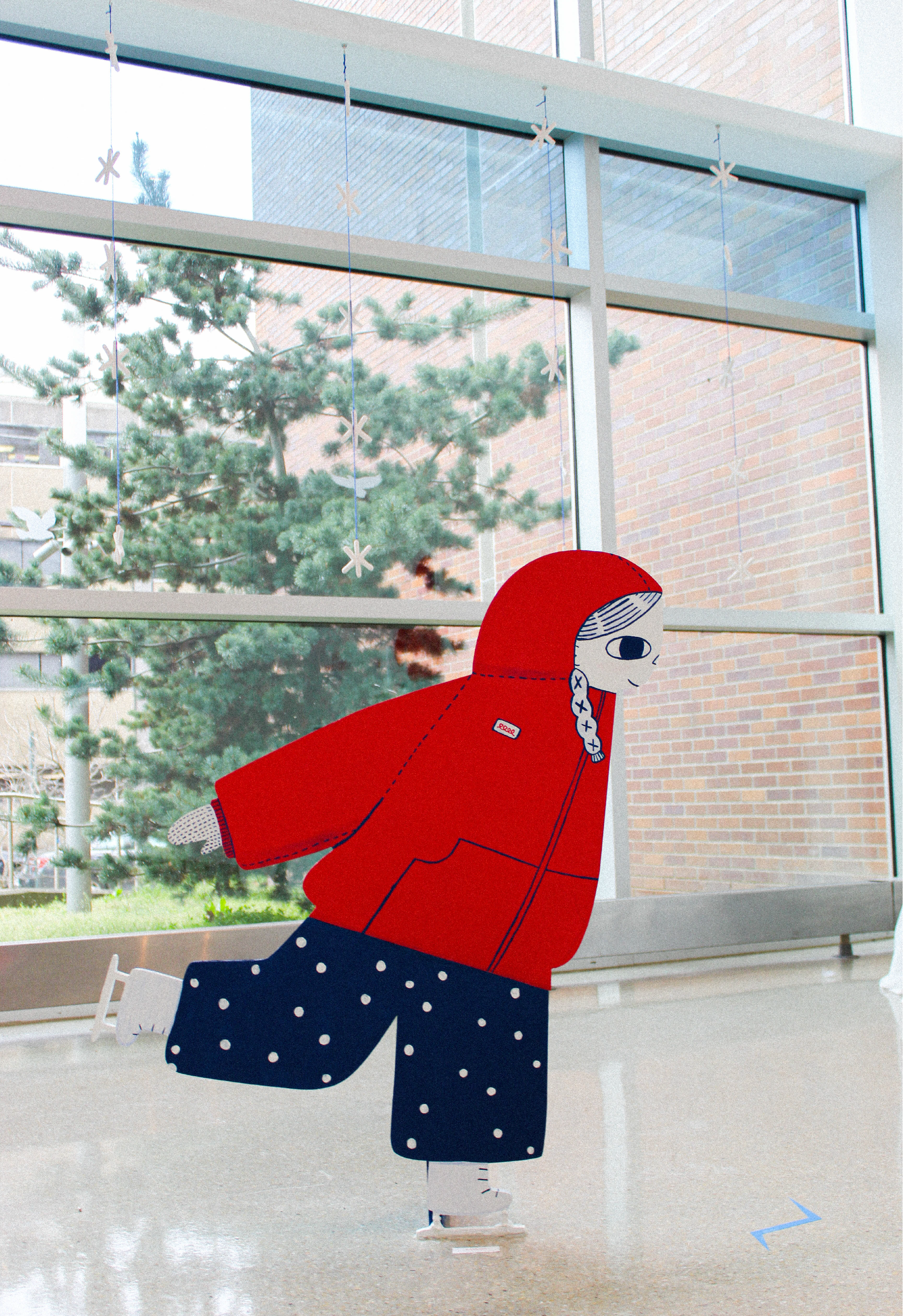 Outcomes

By the end of this project, I was incredibly proud of the final results. Completing an entire zine and curating an exhibiton around it seemed next to impossible at the beginning of the semester but I somehow managed to pull through. Many thanks to everyone who offered support along the way, I couldn't have done it otherwise!